Seth MacFarlane and Liz Gillies Announce Holiday Duet Album: Listen to the Title Track 'We Wish You the Merriest'
October, 23rd 2023
Uncategorized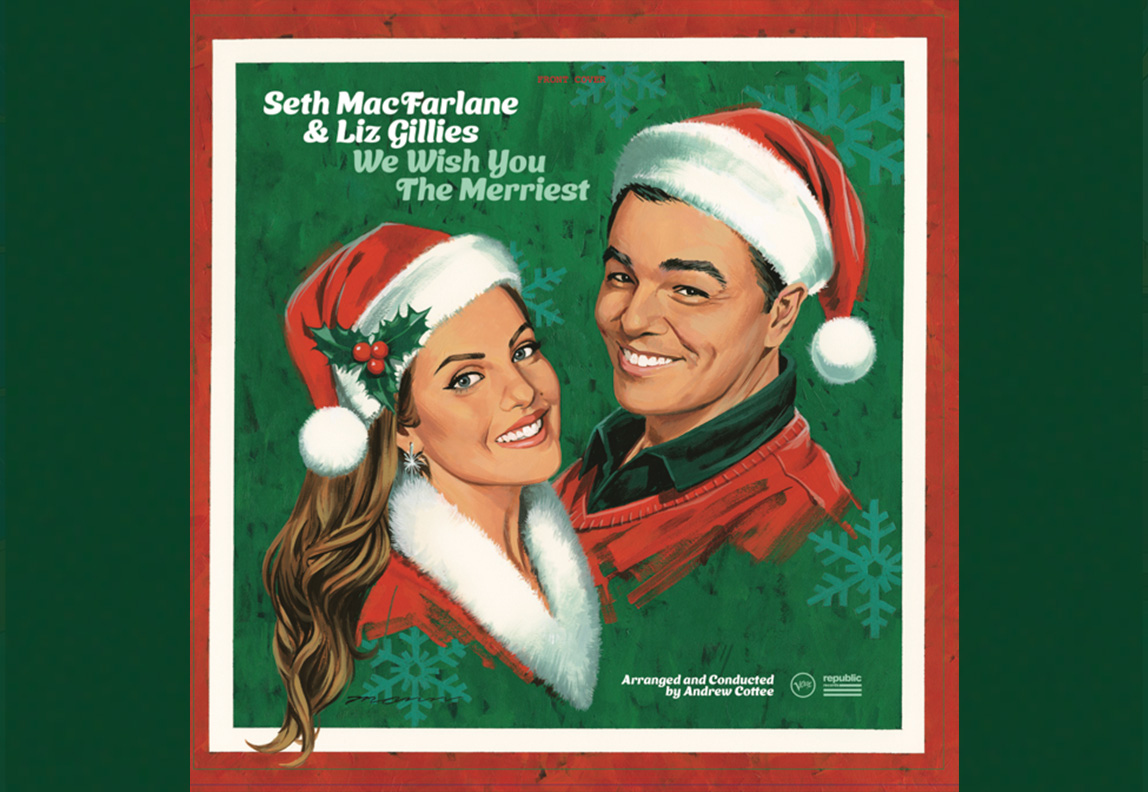 The upcoming holiday season just got a little more merry and bright. "Family Guy" creator, director and long-time crooner Seth MacFarlane is dropping a holiday album with Liz Gillies of "Dynasty" and "Victorious" fame — and you can listen to their title track, "We Wish You The Merriest" right now.
Continuing in Seth's tradition of creating fresh music in nostalgic styles, We Wish You The Merriest embodies the spirit of classic jazz duets and features impeccable harmonies and velvety vocals as Seth and Liz bop their way through timeless songs, including "Here Comes Santa Claus," "Frosty The Snowman," "Winter Wonderland," and "Have Yourself a Merry Little Christmas." 
Read the full story in Variety.