'The End Is Nye' Trailer: Bill Nye, Seth MacFarlane And Brannon Braga Save The World Through Science – Comic Con
July, 23rd 2022
Uncategorized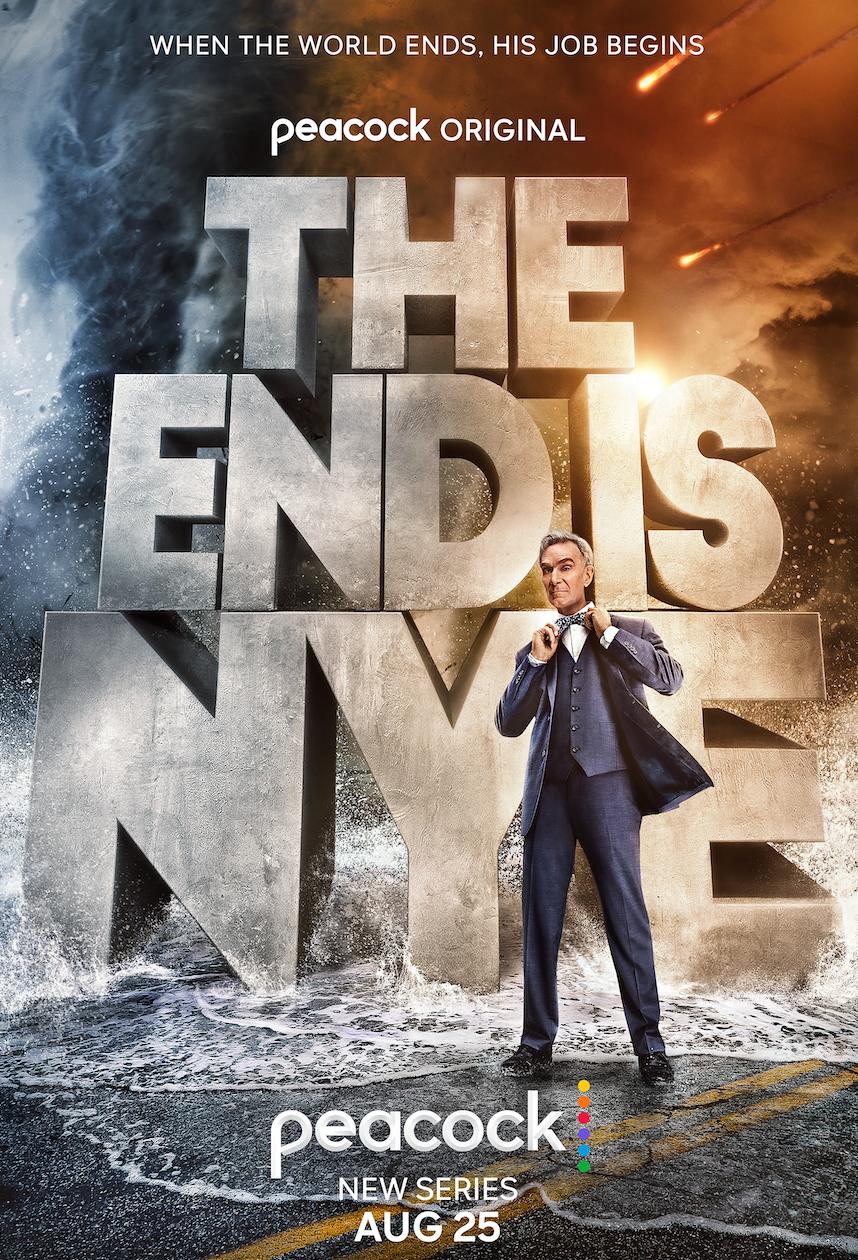 Peacock on Saturday revealed the trailer for The End Is Nye, its six-part docuseries starring Bill Nye the Science Guy that premieres all at once on the streamer August 25.
Billed as a science disaster series, Nye along with co-creators Seth MacFarlane and Brannon Braga take on potential real-life global disasters and show how they can be mitigated, survived and even prevented using science.
Nye, Braga and MacFarlane's Fuzzy Door president Erica Huggins showed off the trailer (see it above) as well as a sneak peek during a panel for the show today at Comic-Con's Room 6A. Nye and Braga wrote the series, which Braga directed and showruns. All are executive producers of the show, which hails from Universal Television Alternative Studio, UCP and Fuzzy Door.
The trailer showed off VFX-rich disasters that Nye finds himself in the middle of — one new catastrophic predicament per episode. Nye's and MacFarlane's signature spoonfuls of sugar are also evident throughout, including one clip of MacFarlane as maybe the U.S. President.
"Right now our world is a very scary place, and yet full of opportunities to make life better for all of us— for everyone on Earth, Nye says. "Speaking of Earth, the big idea behind The End Is Nye is that for the first time in the history of our planet, we humans can control our fate. We can see the potential for these overwhelming disasters, and we have the means to avoid them. With science, we can change the world."